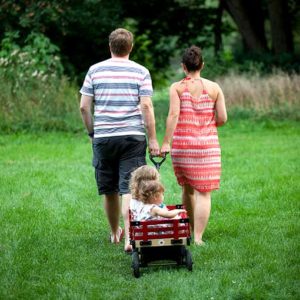 'Intuition doesn't tell you what you want to hear; it tells you what you need to hear.'
Sonia Choquette
New moms often misplace those intuitive feelings when stress, uncertainty and exhaustion take over.  And I was no different after the birth of my first baby.  I had experienced physical and emotional trauma from the birth and often felt helpless as a new mom.  I had no real postnatal plan or consistent supports in place.  Since I was a health care provider, I thought I should know how to heal myself.  Months later, when the clouds parted, I realized that if I had trouble coping, with all the knowledge and healthcare connections at my fingertips, then how are other moms who aren't trained in a healthcare profession coping?  As a result, my inspiration and passion to focus on postnatal care evolved. Nothing else made as much sense as this.
I asked myself, 'What saved me through my anxiety?'  It was the support of a loving family and the healing powers of breastfeeding!
Along with providing the ideal nourishment, breastfeeding allowed me to connect and bond with my children in a way that I have not found in any other experience thus far.  It provided me with the much needed hormones to help my anxiety and it made me sit and relax, to be present and experience each moment with my baby.  I decided that my focus on postnatal care MUST also include  lactation support.  With this new direction, I sought out renowned baby led breastfeeding expert and IBCLC, Attie Sandink, and completed my training.
My Credentials
After studying at the University of Toronto and the Canadian College of Naturopathic Medicine, I gained valuable international experience in the United Kingdom and Australia.  The knowledge and experience acquired from working and living abroad has been indispensable to me as a practitioner and mother. Upon my return to Toronto, I began practicing as a Naturopathic Doctor at Bloor-Avenue Chiropractic.  I have since received my IBCLC designation to provide lactation consultations and expanded my clinical practice to focus on postnatal wellness and breastfeeding support at Dupont Naturopathic Health Centre.
Let's Talk
I have put together a postnatal experience to empower moms through their fourth trimester, with thoughtful postnatal planning and early hands on support, followed by optimizing mom's health and energy.  Groups clinics are offered to moms for ongoing breastfeeding support and to connect with other moms.
Now with the tools at my fingertips and the passion in my heart, I am ready to assist you through your journey to empowered motherhood.